September 16, 2018, 11 a.m.–12 p.m.
Art Design Chicago Storytelling Series
Featuring: curator Tricia Van Eck and artist Emilio Rojas
Chicago Athletic Association Hotel, Drawing Room Library
12 South Michigan Avenue, Chicago, Illinois 60603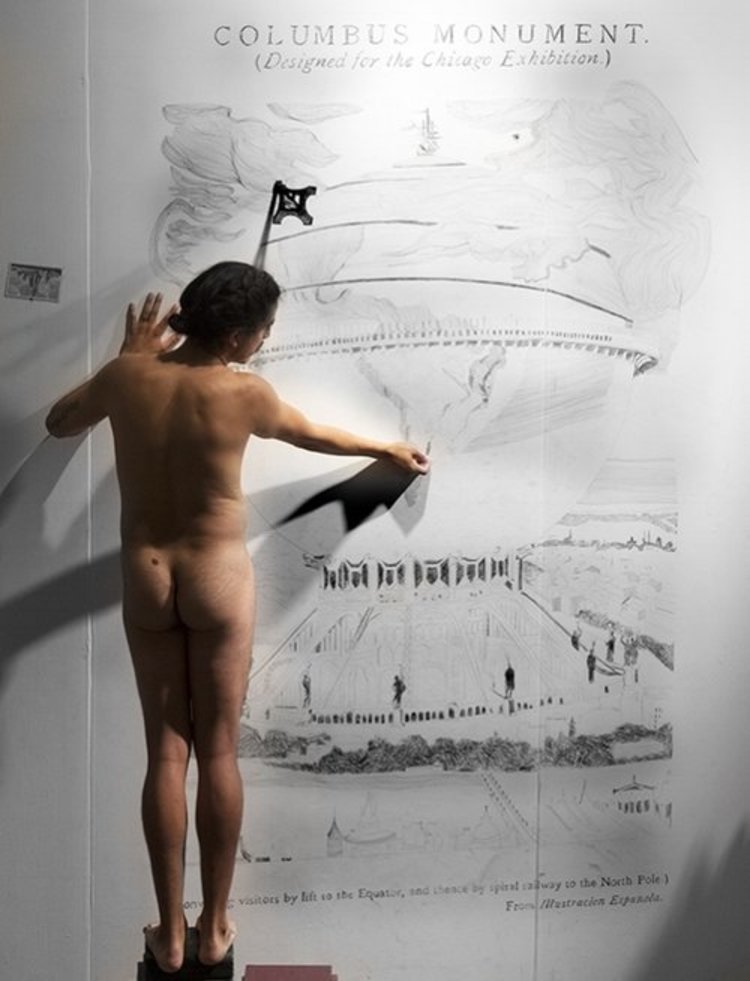 ---
Marking the 125th anniversary of the 1893 World's Columbian Exposition in Chicago, curator Tricia Van Eck interviews artist Emilio Rojas whose current project references the fair and critically examines its history and influence. Emilio's work is featured in Living Architecture, an exhibition curated by Tricia Van Eck and Teresa Silva and presented at 6018North as part of Art Design Chicago.
After 13 years of working at the Museum of Contemporary Art Chicago, where she was Associate Curator, Tricia Van Eck left to found 6018North. Named after its physical address in Edgewater, 6018North is a contemporary art space that empowers artists to work together and with the public to nurture creativity, build community, and enhance Chicago's quality of life.
Emilio Rojas (b. 1988, Mexico City) is a multidisciplinary artist, working primarily with the body in performance, using film, video, photography, installation, public interventions and sculpture. Rojas utilizes his body in a political and critical way, as an instrument to unearth removed traumas, embodied forms of decolonization, migration and poetics of space. His researched based practice is heavily influenced by queer archives, border politics, botanical colonialism, and defaced monuments.
This event is free and open to the public.
---