October 28, 2018, 12–2:30 p.m.
Living Architecture in Oak Park
Begins at Frank Lloyd Wright Home and Studio
951 Chicago Avenue, Oak Park, Illinois 60302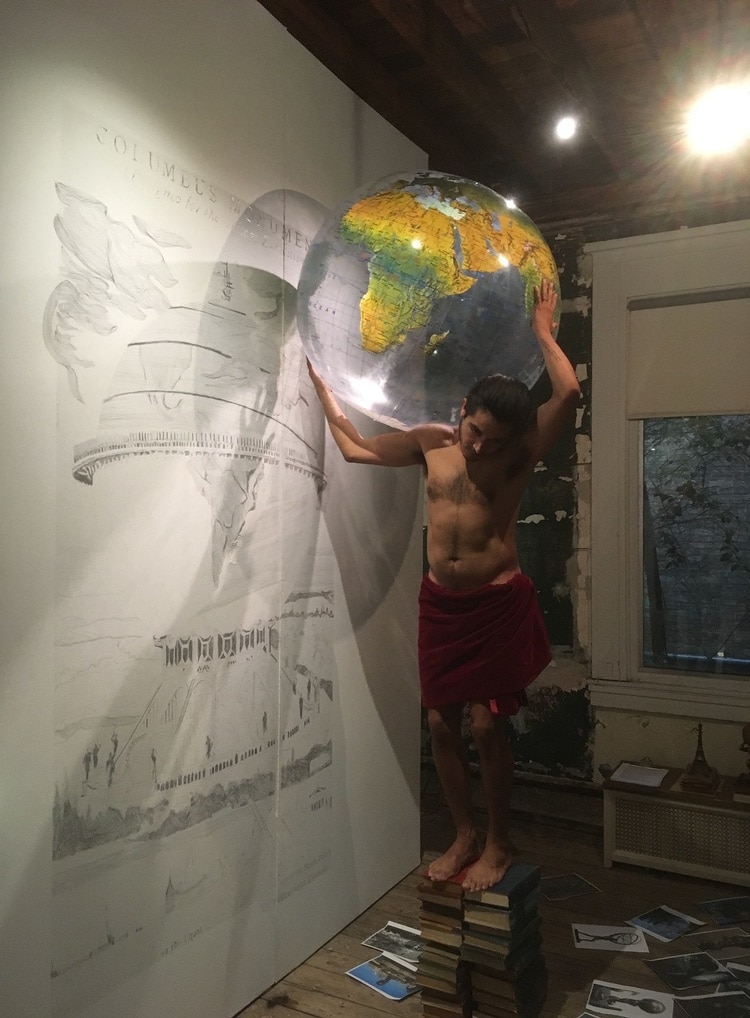 ---
Presented in conjunction with Living Architecture, this walking tour in Oak Park begins in front of the Frank Lloyd Wright Home and Studio with a discussion about sculptor Richard Bock's work with Frank Lloyd Wright, lead by Dr. Sharon Grimes from the Richard W. Bock Sculpture Museum of Greenville University.
The tour progresses to a private Frank Lloyd Wright residence for Emilio Rojas' performance within an original World's Columbian Exhibition ticket booth which sold its last ticket 125 years ago – at the close of the Fair in October 1893.
Next stop is outside Unity Temple at the Horse Show Fountain in Scoville Park – also known as the Wright-Bock Fountain – for further discussion about Richard Bock.
The tour concludes in Scoville Park with a solo drumming performance by Kioto Aoki.
This event is free and open to the public.
---