July 22, 2018, 11 a.m.–12 p.m.
Art Design Chicago Storytelling Series
Featuring: Janine Mileaf, Executive Director of The Arts Club of Chicago, and artist Alexandria Eregbu
Chicago Athletic Association Hotel, Drawing Room Library
12 South Michigan Avenue, Chicago, Illinois 60603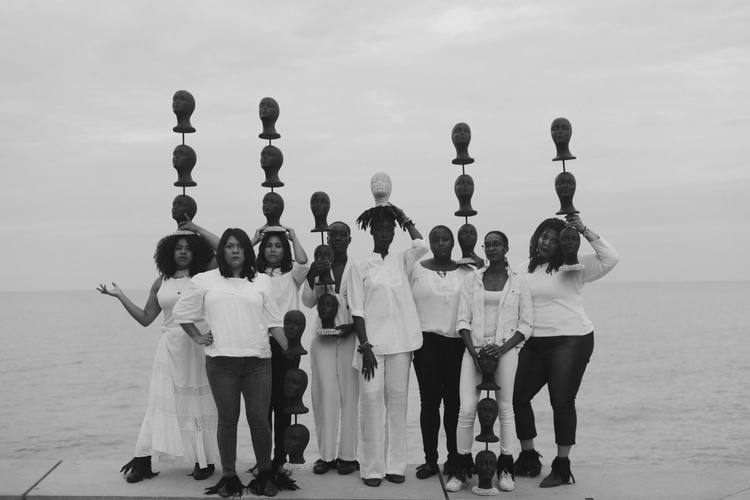 ---
In conjunction with The Arts Club of Chicago's exhibition, A Home for Surrealism: Fantastic Painting in Midcentury Chicago on view through August 17, curator Janine Mileaf talks with artist Alexandria Eregbu about the tradition of Surrealism in Chicago and ways in which the characteristics of the genre—fantasy and imagination—are manifest in the work of artists today.
Janine Mileaf, Ph.D. is Executive Director of The Arts Club of Chicago. A former Associate Professor at Swarthmore College, she is the author of Please Touch: Dada and Surrealist Objects After the Readymade and contributes to a range of international publications and museum exhibition catalogues.
Alexandria Eregbu is a visual artist, independent curator, and co-founder of Du Monde Noir, (formerly known as AfroSurreal Chicago)—an artistically run collective which seeks to identify contemporary evidences of Surrealist activity produced by visual artists and writers of the African diaspora in the U.S. and abroad. Among her curatorial projects is Marvelous Freedom / Vigilance of Desire, Revisited—a group exhibition that engaged Chicago's Surrealist history by reexamining the first Marvelous Freedom/Vigilance of Desire, the world's largest Surrealist exhibition, which took place in Chicago in 1976.
---