October 20, 2018, 7–9 p.m.
Film Screening: The Cry of Jazz and Chicago Blues
Featuring: Ayana Contreras
Reva and David Logan Center for the Arts
915 East 60th Street, Chicago, Illinois 60637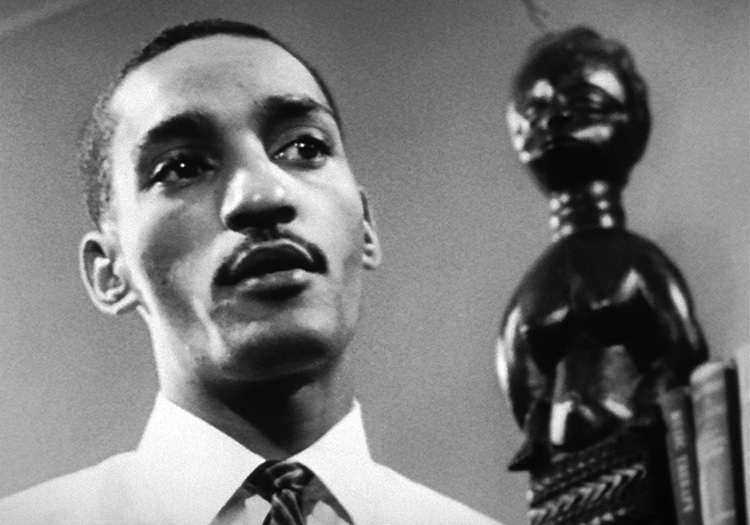 ---
Presented by South Side Projections as part of their fall 2018 series Chicago's Black Arts Movement in Film, this event showcases two iconic films about the intersections of music, the visual arts, race, and politics in Chicago.
The Cry of Jazz (1959, newly restored 35mm print) is the only film by Chicago-based composer Edward Bland. It interrogates the intertwined histories of jazz and the Black experience in the United States. By setting his story against the backdrop of an interracial gathering of jazz fans in Chicago's Hyde Park neighborhood, Bland asserts that Black Americans' history of suffering gives them a distinctive vision of historical events that drove innovations in jazz that their white contemporaries could not have accomplished. Harley Cokeliss's Chicago Blues (1972) similarly also ties the history of American music to the American race relations by touring South Side clubs, housing projects, and sites of the Black Power movement.
Ayana Contreras, host of Reclaimed Soul on Vocolo 91.1fm, introduces the program.
This program is presented in collaboration with the Smart Museum of Art, the Film Studies Center, and the Reva and David Logan Center for the Arts and in conjunction with the Logan Center Bluesfest and the Art Design Chicago symposium Unfinished Business! The South Side and Chicago Art.
This event is free and open to the public. This venue is wheelchair accessible.
---