October 4–December 14, 2018
Interlocking: Models and Proposals by Virginio Ferrari
Corvus Gallery, University of Chicago Laboratory School
5815 South Kimbark Avenue, Chicago, Illinois 60637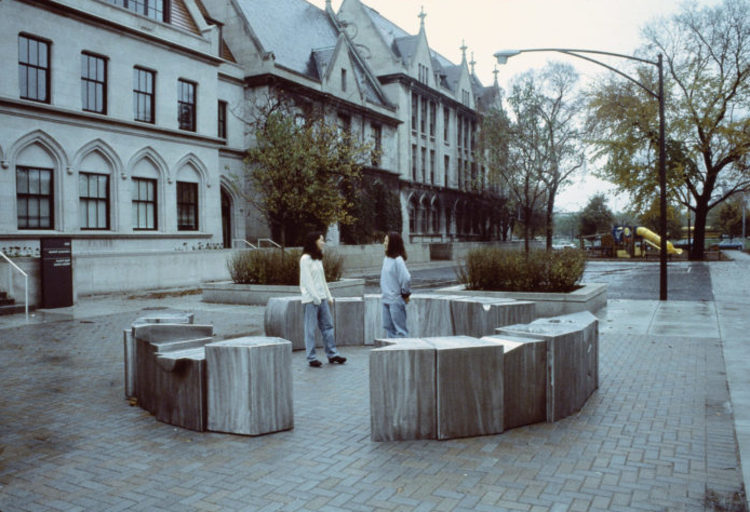 ---
Interlocking: Models and Proposals by Virginio Ferrari considers the artistic processes and stages of planning required to create large scale works of public art through the lens of Italian-born, Chicago-based sculptor Virginio Ferrari. The title of the exhibition, Interlocking, not only refers to Ferrari's sculpture of the same name sited at the University of Chicago Laboratory School, but the term itself evokes the interplay between the media that form public sculpture as a whole.
By displaying Ferrari's models, proposals, and drawings, this exhibition details how the sculptor translates two-dimensional plans to small-scale models to the final public artwork. Outside the gallery, a series of objects encourage viewers to interrogate how Ferrari's work is perceived by the public.
Public access to the gallery is available Monday through Friday 8:00 am to 6:00 pm. The gallery will also be open 10:00 am to 6:00 pm on Saturday, October 20, 2018. Visitors must enter at 5815 South Kimbark Avenue and show a valid photo ID at the security desk in order to obtain a visitor badge.
Please see above for details on open hours and visitor access.
---