October 6, 2018, 1–4:30 p.m.
Smart Museum/Logan Center Family Festival
Smart Museum and the Logan Center
5550 South Greenwood Avenue and 915 East 60th Street, Chicago, Illinois 60637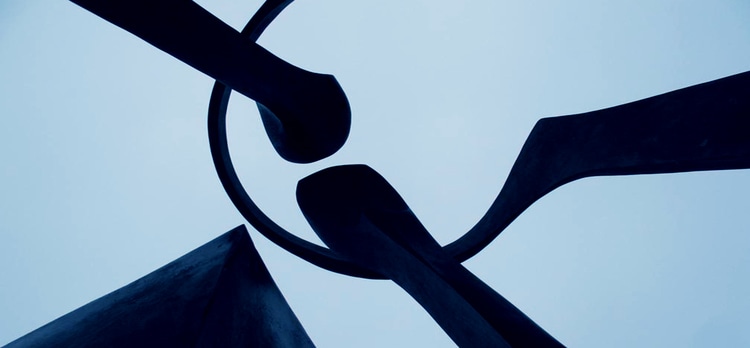 ---
The Logan Center for the Arts and the Smart Museum team up to celebrate Italian-born, Chicago-based sculptor Virginio Ferrari in conjunction with the second annual Logan Center Bluesfest.
Ferrari's sweeping bronze sculptures, playful concrete spheres, and stainless steel works have adorned the Chicago landscape, and especially Hyde Park, for many years. Visitors are invited to an afternoon program including hands-on design activities, walking tours of Ferrari's sculptures across the UChicago campus, and an artist activition featuring choreographer Irene Hsiao performing an original dance inspired by Ferrari's sculpture Dialogo.
This event is free and open to the public.
---