Sixty Inches from Center Presents 3-Part Series 'The Artist as a Catalyst for Social Change?'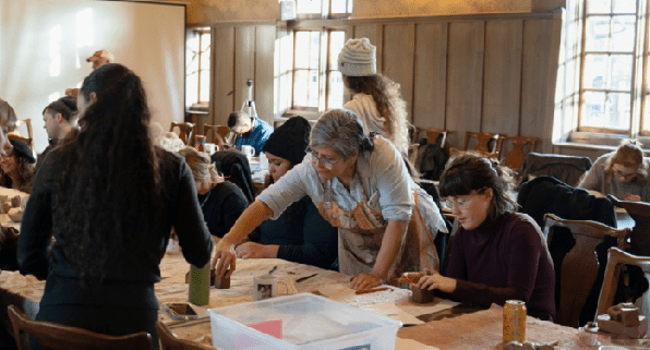 Image: Nicole Marroquin (at center, with shirt sleeves rolled up) leads a ceramics workshop at Hull-House in November. Photo courtesy of Jane Addams Hull-House Museum/Jesse Meredith.
Book-binding, ceramics, theater arts, and art therapy are just a few of the many art forms that were offered at Chicago's historic Jane Addams Hull-House Settlement, and which have had a major impact on Chicago's art and design legacy.
Chicago-based contemporary artists Leah Gipson, Nicole Marroquin, and Regin Igloria all contributed to the Jane Addams Hull-House Museum's current exhibition Participatory Arts: Crafting Social Change, which is presented in conjunction with Art Design Chicago. Each recently took time to speak to Sixty Inches from Center reporter Greg Ruffing about their work as part of the exhibition, their individual practices, and much more.
Both thematically and in its arrangement, Participatory Arts demonstrates ties between the contemporary contributions of each artist and the legacy of socially conscious work that came out of the Hull-House Settlement.
"The show is structured by pairing current practitioners alongside objects and artifacts from the Hull-House Museum archives and UIC Special Collections relating to important figures and moments in the settlement's history." – Greg Ruffing
In Part 1, Nicole Marroquin, an artist, educator and researcher whose interests include Latinx futurism, spatial justice, and public archives, talks about her ceramics work with students at Benito Juarez Community Academy High School, which is featured in Participatory Arts.
Read Part 1 of 'The Artist as a Catalyst for Social Change?' on Sixty Inches from Center's website.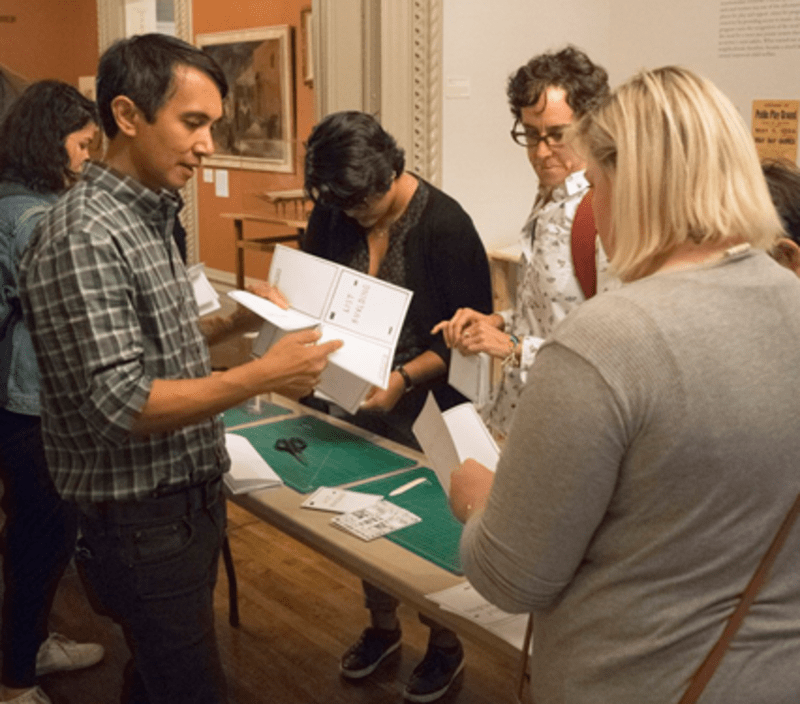 In Part 2, Regin Igloria, a multidisciplinary artist working across sculpture, installation, and bookmaking, discusses his project Everything on Wheels, included in Participatory Arts, which uses handmade books on mobile pedestals as platforms for audiences to express their thoughts.
Read Part 2 of 'The Artist as a Catalyst for Social Change?'.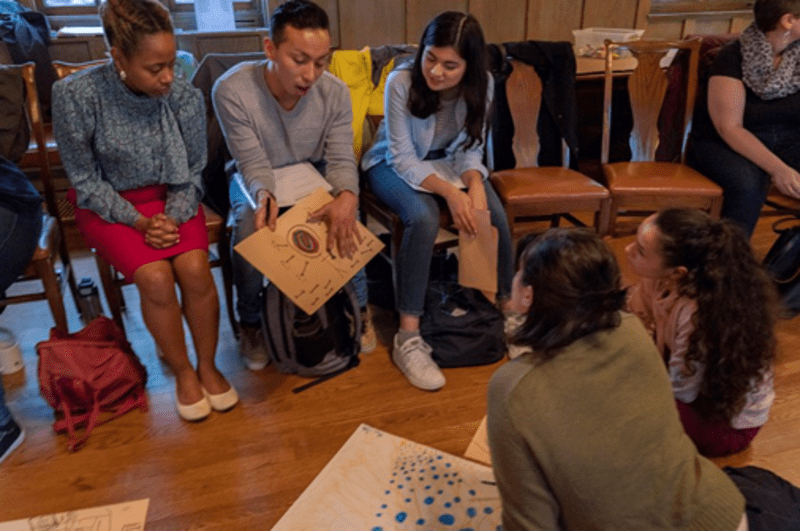 In Part 3, Ruffing speaks with Leah Gipson about the history and current state of art therapy. Gipson is a transdisciplinary artist who ties art therapy projects to the social justice principles of black liberation movements from the past and today.
Read Part 3 of 'The Artist as a Catalyst for Social Change?'.
Participatory Arts: Crafting Social Change is on view through May 3, 2019 at the Jane Addams Hull-House Museum, and is presented as part of Art Design Chicago.