Newcity Previews Creative Chicago: An Interview Marathon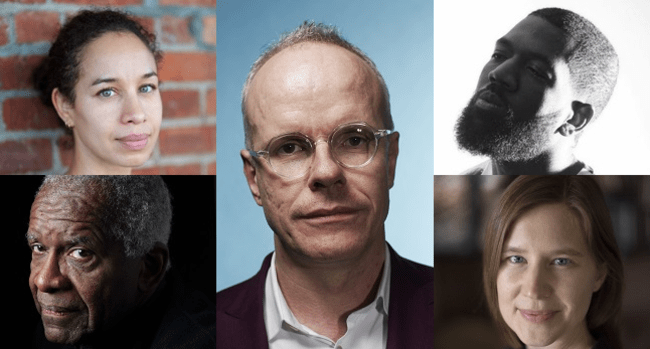 Creative Chicago: An Interview Marathon participants include (clockwise): Louise Bernard, Hans Ulrich Obrist (leading), Brandon Beaux, Eula Biss, and Richard Hunt
In a significant feature story previewing the upcoming Creative Chicago: An Interview Marathon, Newcity traces the history behind Hans Ulrich Obrist's interview project, exploring his process, methods, past interview subjects, and more.
"Conversation among artists, curators or writers is much more than a linguistic exercise or tit-for-tat. Dialogues are exchanges, a 'trading of fours' that can be likened to a rap battle...Obrist's first U.S. iteration of the event, dubbed "Creative Chicago," seeks to reveal the sparks and synergies that make Chicago a center for a broad range of creative activity." – Newcity
Read "Trading Fours on Chicago's Creative Capital: Hans Ulrich Obrist Stages a Mini-Interview Marathon" on Newcity's website. Creative Chicago: An Interview Marathon is presented by the Chicago Humanities Festival and will take place on Chicago's historic Navy Pier as part of EXPO CHICAGO on Saturday, September 29.