Chicago Calling: Art Against the Flow
Exhibitions
Intuit: The Center for Intuitive and Outsider Art
June 29, 2018–February 10, 2019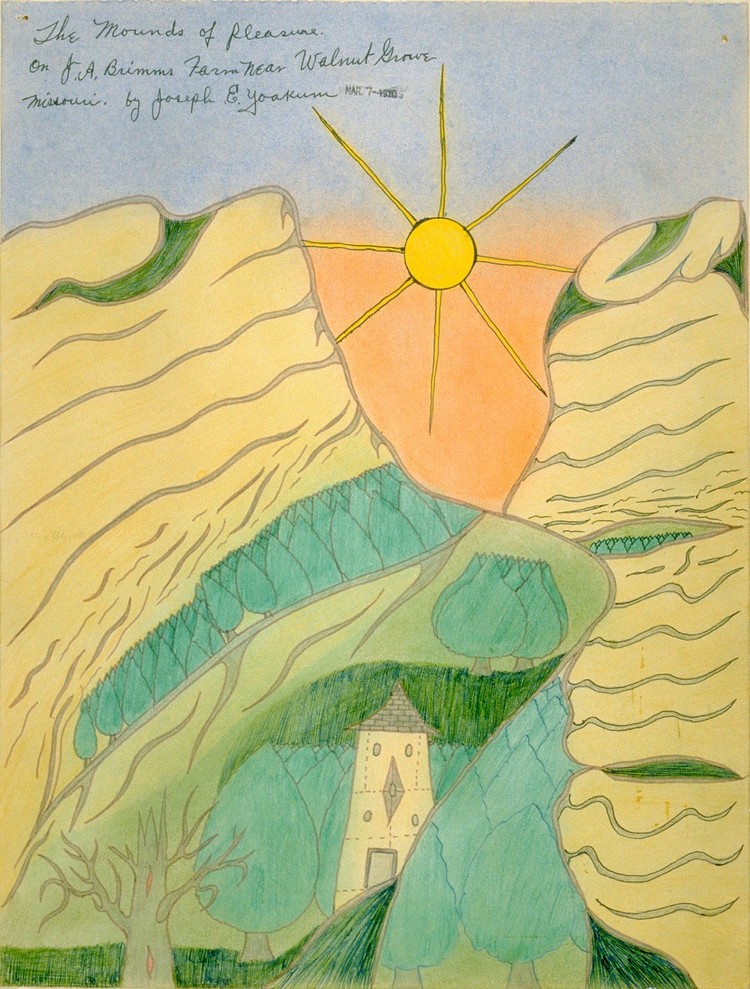 Chicago Calling: Art Against the Flow explores Chicago's history of robust recognition and early acceptance of self-taught and outsider art and artists. The present and future positioning of outsider art (made by artists who have had little influence from mainstream art) in relation to that mainstream art world is addressed in the exhibition and accompanying catalog, symposium, and educational programming.
Curated by Kenneth C. Burkhart, an independent curator, and Lisa Stone, Adjunct Associate Professor of Art History, Theory and Criticism at the School of the Art Institute of Chicago, the exhibition presents intrinsic themes embodied in the works of 10 artists, including Chicago icons, Henry Darger, Lee Godie, Joseph Yoakum, and others. Themes found in several artists' works and represented here include the psychologically-charged tension in oppositions and contradictions; interaction between high style and the vernacular, between nature and culture; drawing on memory and the expressive use of line and form as a survival mechanism; immigration and/or relocation as a defining experience; surviving the African American experience; and the power of portraiture as a view into society, psyche, and soul.
Organized and traveled by Intuit: The Center for Intuitive and Outsider Art, Chicago Calling: Art Against the Flow premiers at Intuit from June 29, 2018–February 10, 2019. The exhibition tours to Halle Saint Pierre (Paris, March 23–August 2, 2019), Kunsthaus Kaufbeuren (Kaufbeuren, Germany, October 11, 2019–January 26, 2020), Collection de l'Art Brut (Lausanne, March 12–August 30, 2020) and the Outsider Art Museum (Amsterdam, October 7, 2020–May 24, 2021).