Anna Lucasta
Los Angeles County Museum of Art
5905 Wilshire Boulevard, Los Angeles, California 90036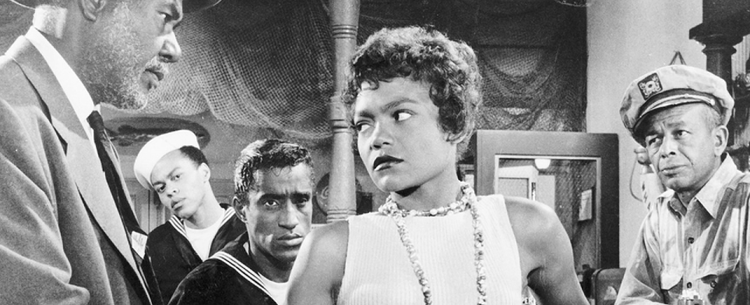 ---
The Los Angeles County Museum of Art invites you for a screening of the 1958 film Anna Lucasta. Called "powerful" and "outstanding" by critics, it is one of the few films from its era to use an almost all-African American cast. Starring such luminaries as Eartha Kitt and Sammy Davis, Jr., it is based on Philip Yordan's 1936 stage play. The film tells the story of a family that seeks the return of wild child daughter Anna by introducing her to the son of the patriarch's best friend. The narrative arc includes bitter family feuds, deception, and tragedy, but is ultimately uplifting.
The film features the art work of Charles White—who was hired to create a triptych of the film's principals—appearing during the film's closing credits. Currently featured in the museum's exhibition, Charles White: A Retrospective, the artist became closely allied with the film industry when he arrived in Los Angeles in 1956. The exhibition includes original drawings for the triptych, depicting Kitt, Davis, and several other actors.
This event is free and open to the public. Registration required.
---