Charles White: A Retrospective
Art Institute of Chicago
111 South Michigan Avenue, Chicago, Illinois 60603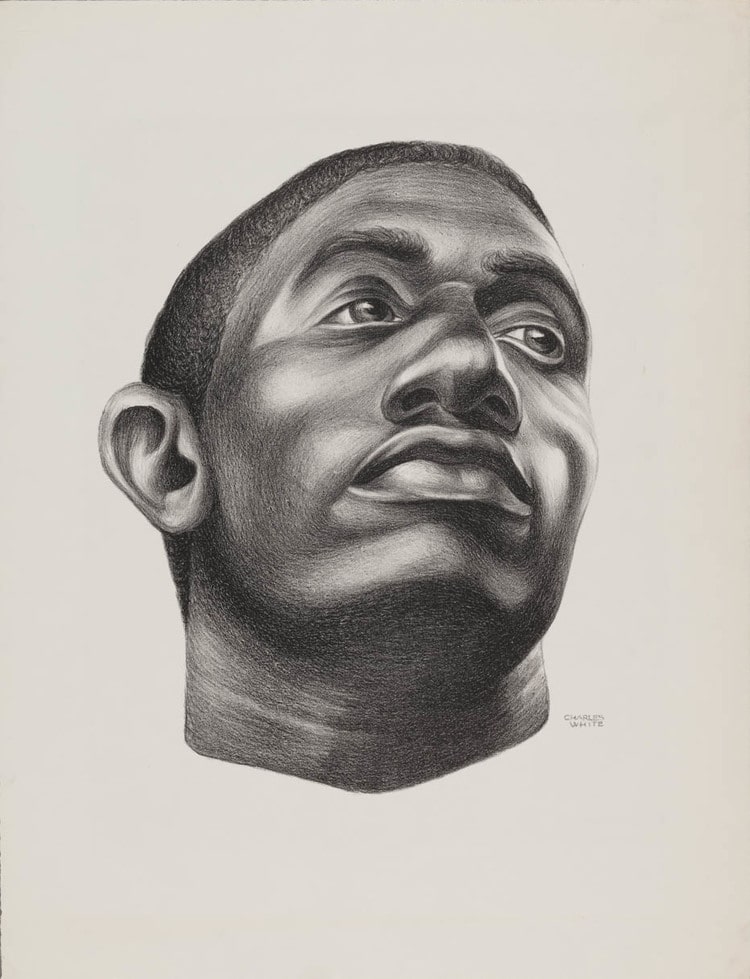 ---
Charles White (1918–1979), born in Chicago and educated at the School of the Art Institute of Chicago, was one of the preeminent artists to emerge during the city's Black Renaissance of the 1930s and 1940s. A passionate mural and easel painter and superbly gifted draftsman, White powerfully interpreted African American history, culture, and lives in striking works that transcend racial categorization. His essential quest was to discover the truth, beauty, and dignity of life and people, using an expressive and highly accessible realism.
Presented on the 100th anniversary of White's birth, Charles White: A Retrospective marks the most comprehensive survey of the artist's work since 1982, and unites a selection of the artist's most important paintings, drawings, and prints. The exhibition examines the development of White's practice, from his emergence as a force in the Chicago art world through his mature career as an artist, activist, and educator in New York and Los Angeles. The exhibition deepens understanding of White's artistic production through the close examination of his early and later work, looking in particular at his output through the lens of Chicago's unique cultural and artistic communities and the city's broader contributions to American art history. Together, the featured works speak to White's universal appeal and continued relevance to audiences today.
The exhibition is led by Sarah Kelly Oehler, Field-McCormick Chair and Curator of American Art at the Art Institute of Chicago; and Esther Adler, Associate Curator, Department of Drawings and Prints at the Museum of Modern Art; with support from Mark Pascale, the Art Institute's Janet and Craig Duchossois Curator of Prints and Drawings.The exhibition is co-organized by The Art Institute of Chicago and the Museum of Modern Art, New York. It will travel to the Museum of Modern Art, October 7, 2018–January 13, 2019, and the Los Angeles County Museum of Art, February 17–June 9, 2019.
---