Arte Diseño Xicágo: Mexican Inspiration from the World's Columbian Exposition to the Civil Rights Era
National Museum of Mexican Art
1852 West 19th Street, Chicago, Illinois 60608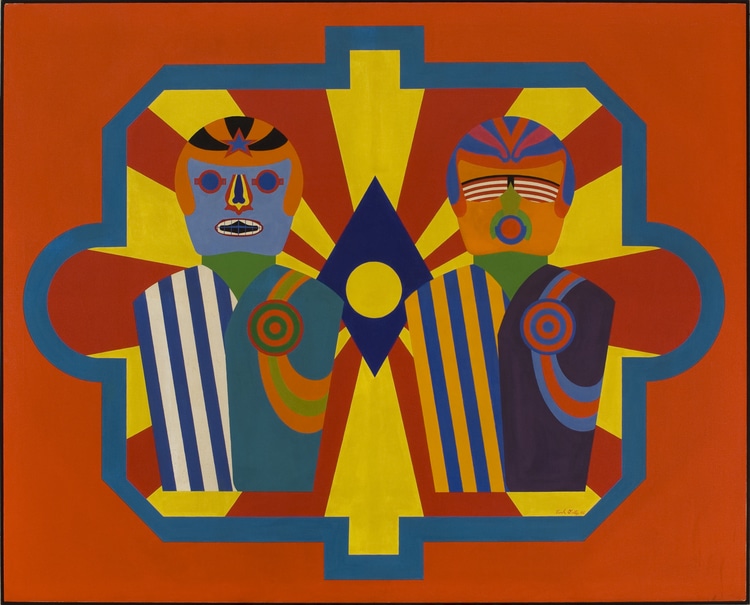 ---
This exhibition surveys the early artistic involvement of Mexican travelers and immigrants to Chicago. Mexican crafts people and artists visited or migrated to the city at the turn of the 20th century; some came to exhibit, some to work, and others to witness the labor organizing by the rising unions. This exhibition features photographs, artifacts, and works of art from the years between the World's Columbian Exposition (1893) and the Civil Rights Era (ending around 1970).
Creative members of the late-19th-century Mexican-Chicago community were more closely associated with utilitarian craftspeople and regional folk artists than with the painters and sculptors trained in French Neoclassical modes at the prestigious Academia de San Carlos in Mexico City. The Mexican artists and creative individuals who visited Chicago during the Mexican Revolution (1910–1920) were in part drawn to the city because of its reputation as a successful working-class, collective bargaining city.
During the following fifty years, the artistic Mexican-Chicago community settled into several industrial areas and was eventually inspired by the political ideologies of the Civil Rights Era. By 1970, Mexican neighborhoods were importing popular art and culture from Mexico while participating in the U.S. Chicano movement emerging from Texas the Southwest and California.
Arte Diseño Xicágo is curated by Cesáreo Moreno, Director of Visual Arts at the National Museum of Mexican Art.
---