November 7, 2018, 6–7:30 p.m.
CAVE2 Demonstration with Dan Sandin and Robert Kooima
Featuring: Dan Sandin
University of Illinois at Chicago's Engineering Research Facility (ERF)
842 West Taylor Street, Room 2036, Chicago, Illinois 60607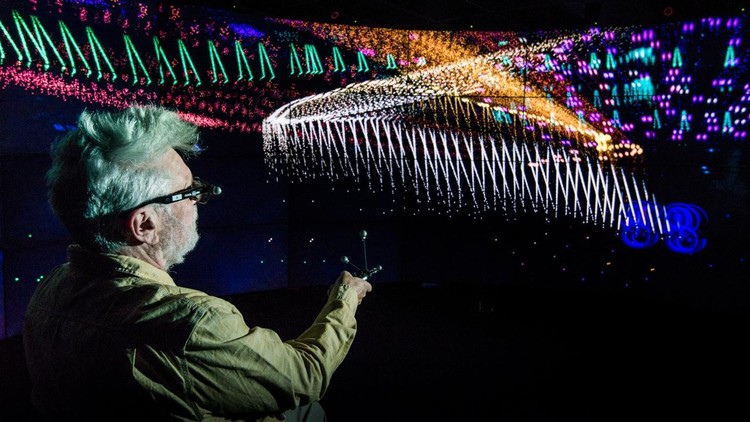 ---
In conjunction with the Video Game Art Gallery's exhibition, Chicago New Media 1973–1992, join Electronic Visualization Lab co-founder Dan Sandin and Robert Kooima for a special demonstration of Particle Dreams in Spherical Harmonics in the CAVE2: the next-generation virtual reality and visualization hybrid environment for immersive simulation and information analysis.
RSVP Required. Reserve tickets here.
This event is free and open to the public.
---