November 29, 2018, 6–8 p.m.
Layers Revealed: Identities Explored
National Hellenic Museum
333 South Halsted Street, Chicago, Illinois 60661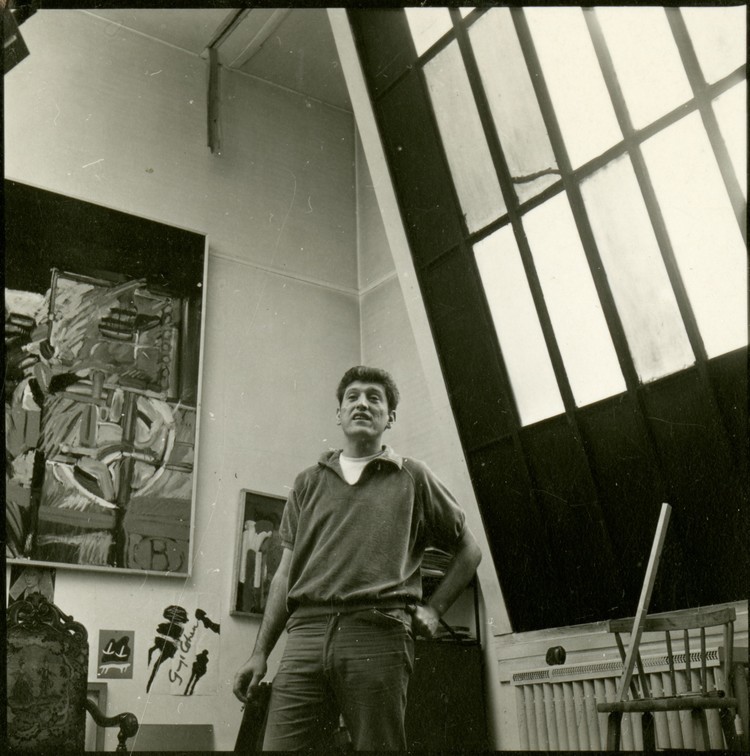 ---
Artist George Kokines (1930–2012) was a first-generation Greek American born in Chicago. Following his studies at the School of the Art Institute of Chicago, where he earned his BFA in 1960, Kokines works adhered to an Abstract Expressionist aesthetic, employing free-form organic and geometrical forms, abstract figures, and intense spaces of color. He inserted humor, references to Greek mythology, and his own experiences as a first-generation American into his body of work spanning decades in New York and Chicago.
The Chicago Cultural Alliance hosts a conversation with Anna Miller (Kokines' daughter), Katherine Kelaidis (resident scholar of the National Hellenic Museum), and Jacqueline Wayne Guite (Exhibition Manager at the National Hellenic Museum) exploring his his immigrant background, the ways he explored his Hellenic roots in his work, and more.
Following the talk, join the panelists for a tour of the exhibition George Kokines: Layers Revealed, on view at the National Hellenic Museum through December 22, 2019.
This event is free and open to the public.
---