October 13, 2018, 2–5 p.m.
Public Art Representations of the Native American and Cambodian Communities
American Indian Center
3401 West Ainslie Street, Chicago, Illinois 60625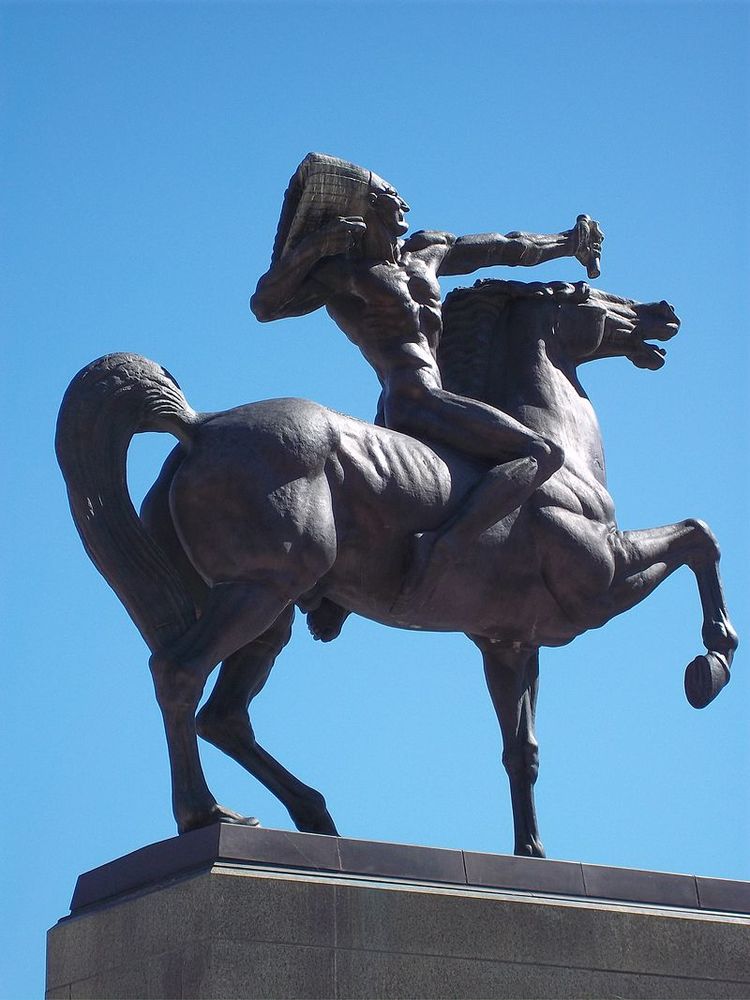 ---
In a contemporary context, public monuments such as Ivan Mestrovic's The Bowman and The Spearman (1928), which depict "Native Americans" but were created by a non-Native artist and without a first-voice perspective, are viewed by some as inaccurate representations of Native American people.
As part of Chicago Cultural Alliance's Culture at the Intersection series, American Indian Center and National Cambodian Heritage Museum collaborate to present a conversation about cultural appropriation and the importance of self-representation in public art. Join community based-artists as they discuss specific public art pieces across Chicago, how appropriation and authentic art differ in the public sphere, and why it is important to craft and control the narrative. The program includes a panel discussion at the American Indian Center followed by an optional tour of the National Cambodian Heritage Museum.
This event is free. For any questions, please contact Peter Vega at pvega@chicagoculturalallaince.org or 312-846-6814 x103.
---