April 7, 2018, 10 a.m.–1 p.m.
South Side Roots Mural Tour: Art Inspired by William Walker
Chicago Public Art Group
600 West Cermak Road, Chicago, Illinois 60616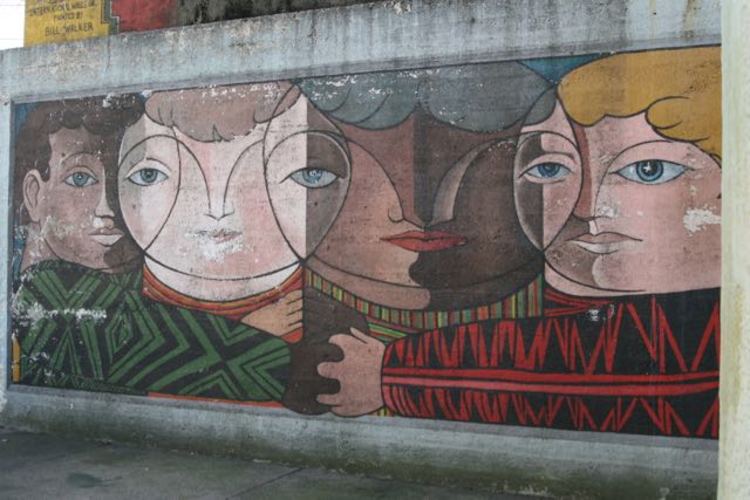 ---
The South Side of Chicago boasts more vintage African American outdoor and community murals from the 1970s and 1980s than any other city in the nation, many of which have been restored in recent years. Presented by Chicago Public Art Group (CPAG), this tour examines significant works from this period of the contemporary mural movement, focusing on projects inspired by the example of pioneering Chicago muralist William Walker (1927-2011), initiator of the epochal 1967 artist-collective mural Wall of Respect. The tour includes a stop at the Hyde Park Art Center to see the exhibit Bill Walker: Urban Griot, followed by viewing of about a dozen socially conscious street murals and community-art sites.
Reflecting the African American experience, these murals depict themes of hope, heritage, pride, power, protest, and action, and form a largely unsung part of the city's cultural legacy. The tour provides participants an opportunity to engage with work by nationally renowned muralists such as Walker, Mitchell Caton, Calvin Jones, Justine DeVan, Siddha Webber, Bernard Williams, and Marcus Akinlana.
Guides are art journalist Jeff Huebner, whose upcoming book on William Walker published by Northwestern University Press will be released in 2019, and CPAG core artist Bernard Williams, a highly accomplished painter, sculptor, and muralist.
---