February 2, 2018, 7:30–8:30 p.m.
The Sebau: Concert in Response to Urban Griot
Featuring: David Boykin
United Church of Hyde Park
1448 East 53rd Street, Chicago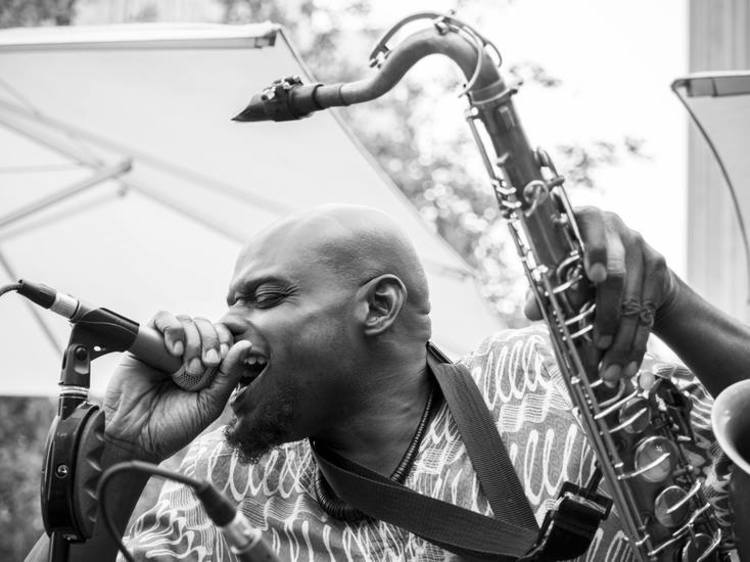 ---
Hyde Park Art Center and Sacred Jazz Institute co-presents The Sebau in concert at United Church of Hyde Park in conjunction with the current exhibition, Bill Walker: Urban Griot.
The Sebau is the most recent project of the Chicago-based composer, saxophonist, and conceptual artist David Boykin. Like the profilic South Side muralist Bill Walker, Boykin's work expresses the contemporary Black social consciousness in America. The Sebau fuses jazz, soul, and hip-hop into a spiritual and exhortative expression of the joys and frustrations of the Black community.
The Sebau is comprised of the following band members: Rollo Radford on bass; Isaiah Spencer and Justin Boyd on drums; Cher Jey, Quenna, Lene and Rhonda Gray, on vocals; Manu Wisdom on rhymes; Aliyyah eatherington on keys; Abstract Black on turntables; and Luke Mosley and David Boykin on saxophones.
---