EXPO CHICAGO 2018 Launches in Alignment with Art Design Chicago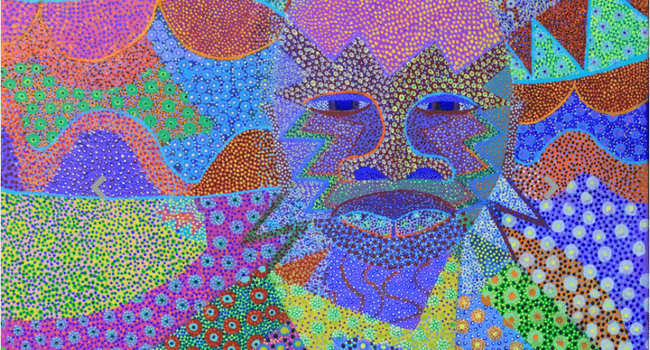 Gerald Williams, Portrait Y, 1970–2007. Acrylic on linen. 24 x 18 inches. Image courtesy of the artist and Kavi Gupta Gallery, Chicago.
EXPO CHICAGO (September 27–30, 2018)—the International Exposition of Contemporary & Modern Art—is upon us, marking the opening of the fall art season.
Art Design Chicago is the official aligned partner of EXPO CHICAGO this year, and many fantastic events are in store, both on and beyond the fair floor at Chicago's historic Navy Pier.
Throughout EXPO, make sure to visit our interactive booth near the fair's main entrance in Festival Hall, showcasing Art Design Chicago exhibitions. The booth design, created by Chicago artists Chad Kouri and Kate Sierzputowski, also shines as spotlight on local and pioneering artists and designers.
EXPO's 2018 Symposium, taking place on Friday, September 28 at the /Dialogues Stage, is presented in alignment with Art Design Chicago. Entitled Present Histories: Art & Design in Chicago, the Symposium will trace the provocative positions that Chicago's alternative creative models have shaped, and continue to impact internationally, across fields of art, design, and culture. The full schedule is available here.
Symposium highlights:
– "AfriCOBRA: Chicago in the Age of Black Power" is a panel discussion presented Friday at 2 p.m. in alignment with Art Design Chicago exhibitions The Time Is Now! Art Worlds of Chicago's South Side, 1960–1980 at the Smart Museum of Art and The Art and Influence of Dr. Margaret T. Burroughs at the DuSable Museum of African American History. This talk features AfriCOBRA members Jae Jarrell, Wadsworth Jarell, and Gerald Williams.
– Art historians Maggie Taft and Robert Cozzolino will be on hand Friday at 5 p.m. to celebrate the publication of Art in Chicago: A History from the Fire to Now — the first single-volume history of art and artists in Chicago. Art in Chicago is co-edited by Taft and Cozzolino and published by the University of Chicago Press.
– At 5:30 p.m., "Making the Modern Image: Mid-century Commercial Industry in Chicago" will look at the national impact of firms and companies whose work pushed industry boundaries through avant-garde approaches.
This panel discussion is presented in conjunction with two Art Design Chicago exhibitions on view now: Up is Down: Mid-Century Experiments in Advertising and Film at the Goldsholl Studio at the Block Museum of Art at Northwestern University, and A Johnson Publishing Story at Stony Island Arts Bank, now extended through September 30 to align with EXPO ART WEEK.
Featuring artist Theaster Gates, curator Corinne Granof, and scholars Amy Beste and Lara Allison. Moderated by Michael Golec, Associate Professor at SAIC.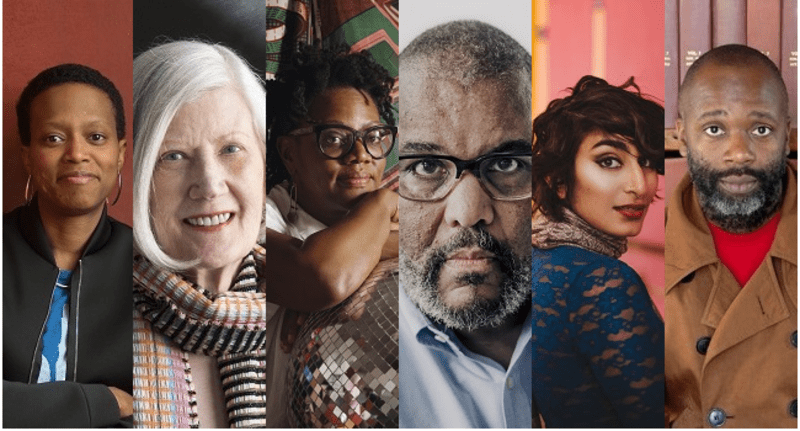 On Saturday, September 29, Creative Chicago: An Interview Marathon is a free, five-hour series of interviews from 1-6 p.m. with artists, authors, architects, and others representing Chicago's diverse creative community, presented by Chicago Humanities Festival and led by Hans Ulrich Obrist—one of the world's leading art curators and critics, known for his long-form, dynamic interview marathons. This Art Design Chicago centerpiece program is presented in partnership with EXPO CHICAGO and Navy Pier.
Finally, on Saturday evening join us along the Chicago Riverwalk to experience the unveiling of Art on theMART, a curated series of digital artworks projected across 2.5 acres of the building's river-facing facade, creating the largest digital art projection in the world.
The Terra Foundation for American Art is an inaugural launch partner of Art on theMART, commissioning Chicago-based artists to create two of the project's first digital artworks. Inspired by Chicago's art and design history, these new works by Jan Tichy and Jason Salavon are presented as part of Art Design Chicago.
Art on theMART is presented by theMART and the City of Chicago and is part of EXPO ART WEEK (September 24–30, 2018), which highlights the vast cultural opportunities that Chicago offers to collectors, dealers, art enthusiasts, and visitors.