October 11, 2018, 5–7 p.m.
Opening Reception: The Many Hats of Ralph Arnold
Museum of Contemporary Photography
600 South Michigan Avenue, Chicago, Illinois 60605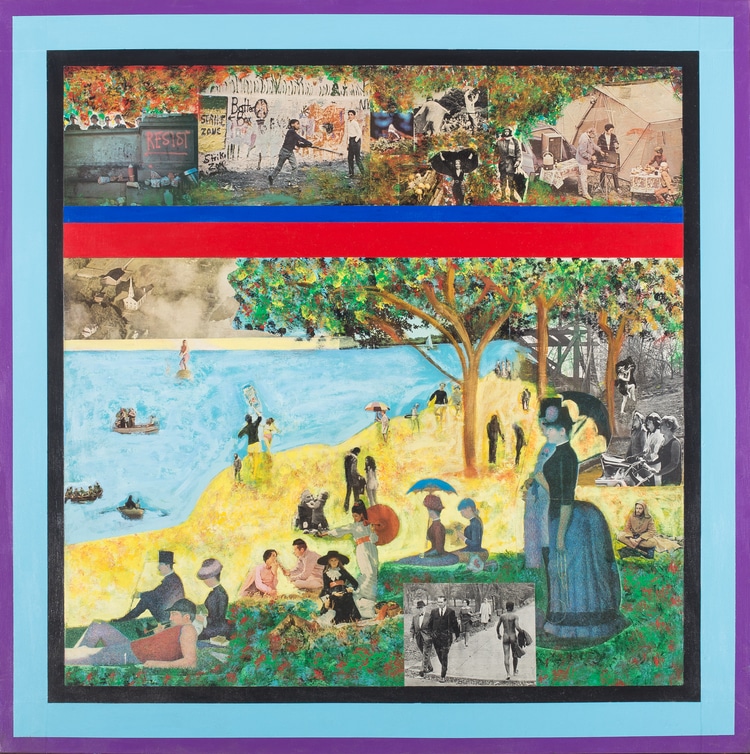 ---
Join the Museum of Contemporary Photography for a public opening reception for The Many Hats of Ralph Arnold: Art, Identity & Politics.
During the tumultuous 1960s and 70s, the prolific artist Ralph Arnold made photocollages that appropriated and commented upon mass media portrayals of gender, sexuality, race and politics. Arnold's complex visual arrangements of photography, painting and text were built upon his own multilayered identity as a black, gay veteran and prominent member of Chicago's art community. Join in the celebration of this exhibition which also features work by Arnold's contemporaries and colleagues, including Robert Rauschenberg, Ed Paschke, and Barbara Jones-Hogu, which add context and enrich our understanding of Arnold's legacy.
This program is free and open to the public.
---