September 15, 2018, 4:30–6 p.m.
In Performance: Columbia College Jazz Ensemble with Maggie Brown
The Roundhouse at the DuSable Museum of African American History
740 East 56th Place, Chicago, Illinois 60637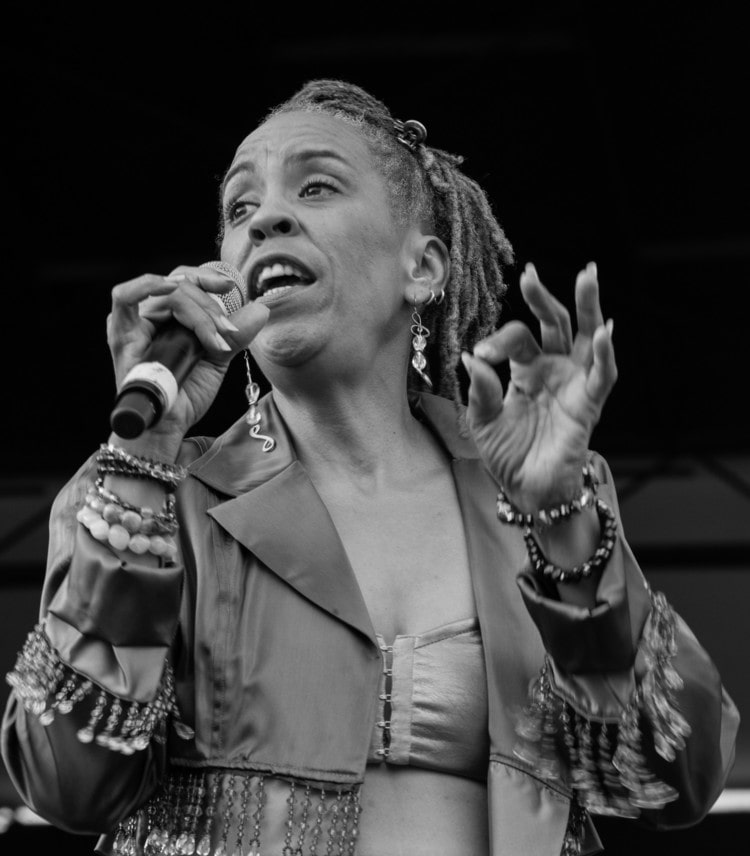 ---
Experience the music that inspired South Side artists and civil rights activists, guided by musician and artist Maggie Brown and the Columbia College Chicago Jazz Ensemble, directed by Scott Hall.
This program is presented as the culminating event of Celebrating South Side Stories, an all-day, all-ages event presented by Art Design Chicago that explores of the historic and ongoing role art and design plays on Chicago's South Side.
A renowned singer and performer, Brown is the daughter of Oscar Brown, Jr., a musician and activist known for his work in Chicago's neighborhoods and for his friendship with many of the artists featured in the upcoming exhibitions The Time is Now! Art Worlds of Chicago's South Side at the Smart Museum of Art, The Art and Influence of Dr. Margaret T. Burroughs at the DuSable Museum of African American History, and The Many Hats of Ralph Arnold: Art, Identity & Politics at the Museum of Contemporary Photography.
Guests are encouraged to arrive at 4:30 p.m. for a look inside the Roundhouse. The concert begins at 5 p.m.
This event is free and open to the public. This venue is wheelchair accessible.
---