Can you believe December marks the final month of Art Design Chicago? Luckily, there's still so much to do and see, including over 25 exhibitions and dozens of events. Check out our list of must-see activities below which includes programs in all corners of the city.
Eleven Exhibitions Closing
Conceptual photography. World's Fair memorabilia. Video game art. This December, eleven exhibitions currently open at cultural partners across Chicago will close. Just go see them before they're gone:
Picture Fiction: Kenneth Josephson and Contemporary Photography
Yasuhiro Ishimoto: Someday, Chicago
The Time Is Now! Art Worlds of Chicago's South Side, 1960–1980
Up is Down: Mid-Century Experimentation in Advertising and Film at the Goldsholl Studio
Break A Rule: Ed Paschke's Art and Teaching
Pictures from an Exposition: Visualizing the 1893 World's Fair
Interlocking: Models and Proposals by Virginio Ferrari
The Many Hats of Ralph Arnold: Art, Identity & Politics
Now until December 31: Art on theMART
As an inaugural launch partner of Art on theMART, the Terra Foundation for American Art commissioned two of the project's first digital artworks displayed across the river-facing facade of the city's historic Merchandise Mart each week. Just go see these monumental projections by Chicago-based creatives Jason Salavon and Jan Tichy each Wednesday through Sunday at roughly 7 p.m.
December 8: Glessner House and the Arts & Crafts Movement
Love a good behind-the-scenes tour? Stop by Chicago's Glessner House Museum for a look at its collection of artifacts from the Arts & Crafts Movement, including historic furniture, picture frames, earthenware, pewter and embroidery.
December 9: Art Design Chicago Storytelling Series
Although Chicago is not often considered an epicenter for new media art or technology, the city was indeed home to some of the early and game-changing experiments in new media in the late 20th century. Join us for a live podcast recording at the Chicago Athletic Association Hotel that dives into the legacy of Chicago's pioneers and their influence on today's digital art practice.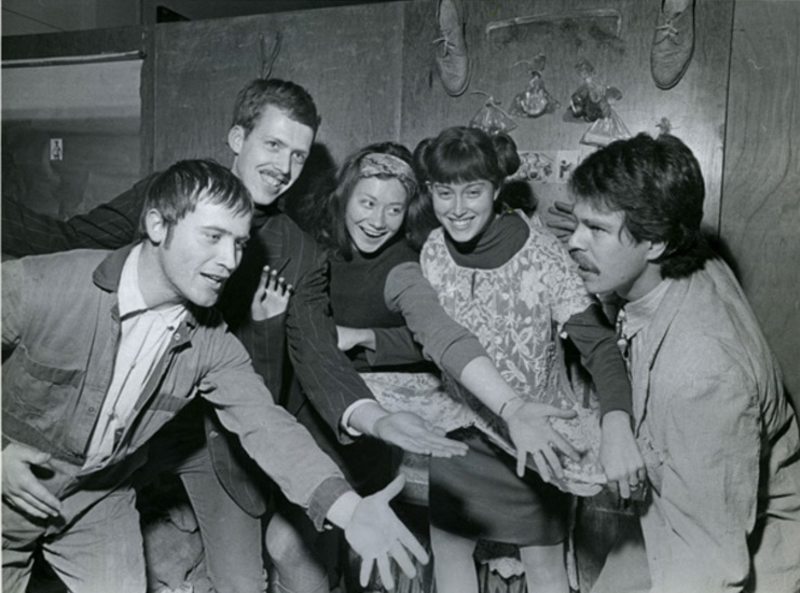 December 9: Art Speaks: Chicago Imagists, Early Urban Art
Note: This lecture is designed to excite the audience about the art which is truly "cool" and is appropriate for those with no art background. You may find it still exciting, fresh, and befitting an urban environment. Try it on for the low, very low price of $0.00.
Cycling fashion has been a topic of debate since the two wheeler itself was invented. Join the Design Museum of Chicago for this special conversation on the history of bike style and the role Chicago played in its evolution.
Holiday Shopping, Chicago-Style
This year, give the gift of art history! Art Design Chicago features a number of newly-minted publications hot off our favorite non-profit presses, all of which make great gifts for your arts-interested friends and family. Give these a look:
Art in Chicago: A History from the Fire to Now
Art Deco Chicago: Designing Modern America
Chicago by the Book: 101 Publications That Shaped the City and Its Image
For a full range of upcoming programming, find exhibitions here and events here.