Bill Walker: Urban Griot
Exhibitions
November 5, 2017–April 8, 2018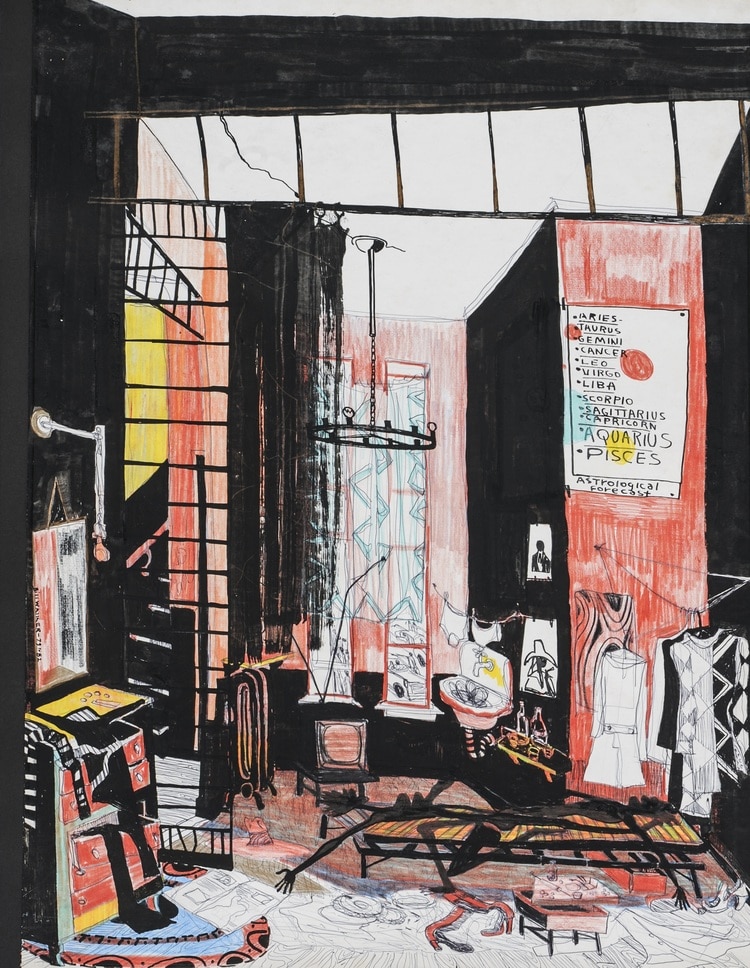 William "Bill" Walker (1927–2011) was a prolific muralist best known for creating the iconic Wall of Respect on Chicago's South Side in collaboration with the Organization of Black American Culture (OBAC) in 1967. This mural has inspired community-based public artworks all over the country and is a cornerstone of socially engaged art practice.
Urban Griot explores Walker's artwork beyond the wall, spanning three series of drawings and several small paintings that he made between 1979 and 1984, many of which have rarely, if ever, been displayed. These works, borrowed from Chicago State University's collection with some rare additions from the archives of Chicago Public Art Group, highlight a grittier, often ambivalent counterpoint to Walker's optimistic mural projects and the work of his colleagues in AfriCOBRA. The exhibition presents a comprehensive view of Walker's practice, and highlights his tremendous contributions as a political thinker, social activist, and skilled artist. Urban Griot offers a historical context for contemporary issues such as poverty and racial inequity that are as relevant in today's art and society as they were during Walker's career.
The exhibition is guest curated by Juarez Hawkins, artist, curator, and adjunct faculty member in Art and Design at Chicago State University.