November 4, 2018, 2:30–4 p.m.
The New World: Industrial, Corporate and Sponsored Films
Chicago Cultural Center, Claudia Cassidy Theater
78 East Washington Street, Chicago, Illinois 60602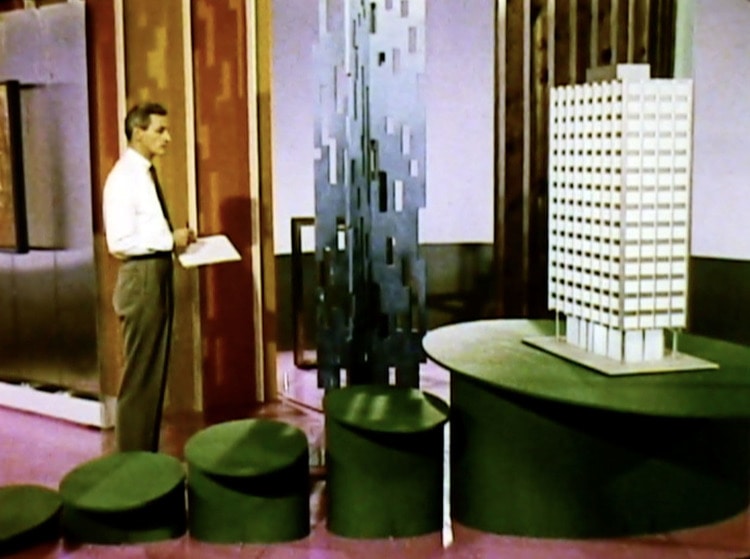 ---
As part of Fallfest GRAPHIC!, the Chicago Film Archives and the Chicago Humanities Festival present "The New World: Industrial, Corporate and Sponsored Films," a screening that illustrates the impact of design on both product manufacturing and everyday life. These filmmakers skillfully navigated the bounds of corporate culture and values while challenging the conventions of the sponsored film through their use of experimental editing and other aesthetic decisions. New products and manufacturing processes are showcased and the impact of good design—both on producers and consumers—is emphasized throughout the program.
Select films include The New World of Stainless Steel (1960), Life Magazine "Mag" (1959), Kimberley-Clark Corporation's Texoprint(1960), and the Container Corporation of America's CCA & You: Partners in Achievement (1976).
The program is introduced by Lara Allison, lecturer in the Department of Art History, Theory and Criticism at the School of the Art Institute of Chicago.
The Terra Foundation for American Art is the Lead Partner of FallFest GRAPHIC! Click here to view the full roster of Art Design Chicago programming presented by the Chicago Humanities Festival as part of Fallfest 2018.
This event is free and open to the public; though registration is required. This venue is wheelchair accessible.
---