March 14, 2019, 5:30–7 p.m.
Feminism in Your Face: Public Art Resistance
Conaway Center
1104 South Wabash Avenue, Chicago, Illinois 60605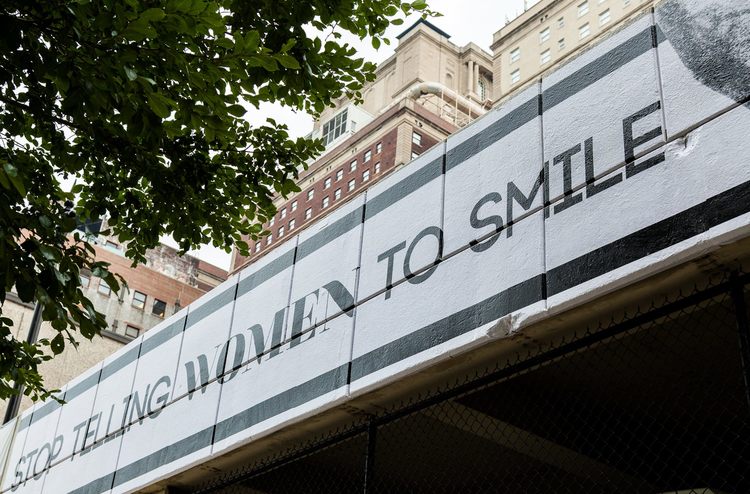 ---
Women artists have long held a creative and influential place in the public realm. Be it through performance, sculpture, street art or arts activism, feminists have created and sustained artistic movements that have defined the contemporary art world. Yet even so, women making public art must constantly strategize, respond to and maneuver around unpredictable acts of harassment and micro-aggression that come with having your work and process on display for public consumption and scrutiny. Page-Lieberman's residency will include conversations and interviews with women-identified artists and collectives to discuss their experiences making art in public and their strategies for subverting bias and sustaining powerful creative practices. The presentation will incorporate conversations with collectives featured in Where the Future Came From as well as other local and national artists.
Neysa Page-Lieberman, will be joined by Sam Kirk / Provoke Culture, Meida McNeal / Honey Pot Performance, Gloria Talamantes / Mujeres Mutantes
This event is free and open to the public. This venue is wheelchair accessible.
---