Where the Future Came From Symposium
Featuring: Lynne Warren, Courtney Fink, and Arlene Turner-Crawford
Conaway Center at Columbia College Chicago
1104 South Wabash Avenue, Chicago, Illinois 60605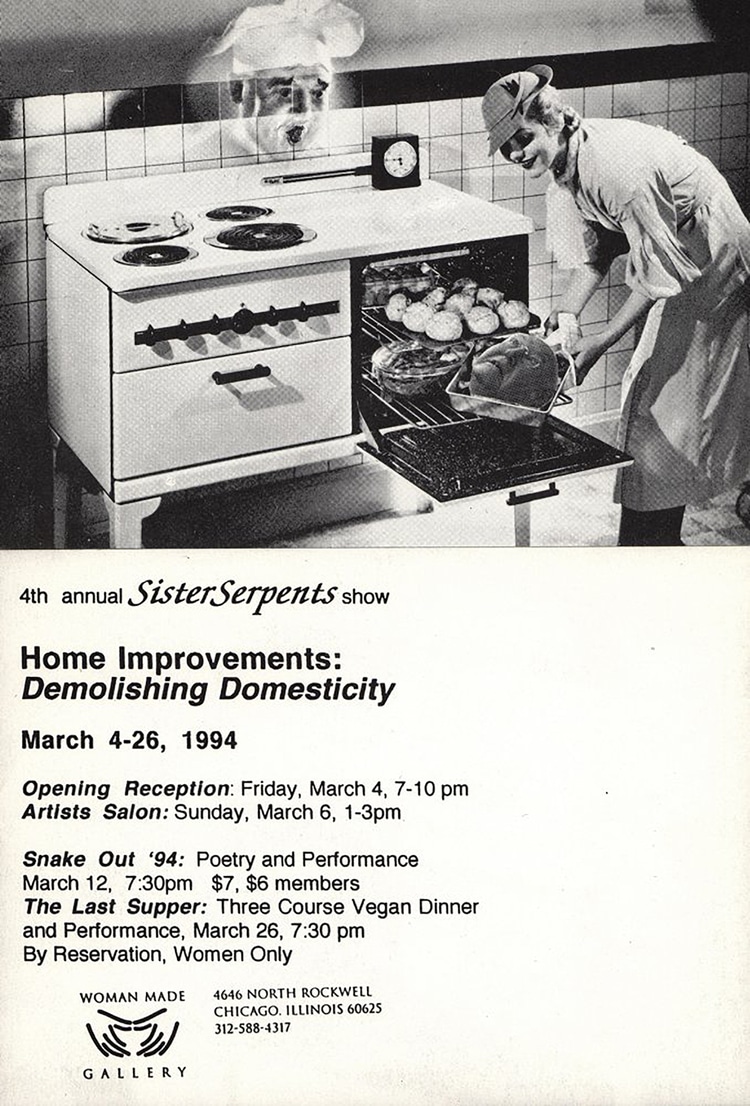 ---
This symposium kicks off Where the Future Came From, a three-month exhibition at Columbia College's Glass Curtain Gallery exploring Chicago's deep history of artist-run activities. The exhibition and symposium seek to contextualize the role of feminism within that history and expand beyond work previously explored.
Thursday, November 1
5:30–8 p.m. Keynote Conversation
Lynne Warren, Adjunct Curator, Museum of Contemporary Art Chicago, and Courtney Fink, Director, Common Field, to discuss feminism, the artist-run, and money.
Friday, November 2
9 a.m.–5 p.m. Discussions and Workshops
Presentations by Estelle Carol of Chicago Women's Graphics Collective, Arlene Turner-Crawford of Sapphire & Crystals, Mary Ellen Croteau of SisterSerpents, and Beate Minkovski of Woman Made Gallery, as well as a panel discussion with members of current feminist artist-run projects including panelists Gloria Talemantes of Mujeres Mutantes, Jennifer Sova from The Overlook Place, and Luz Magdaleno from Brown and Proud Press, moderated by Kate Hadley Toftness, Director of Chicago Archives + Artists Project.
As the history of artist-run projects in Chicago is one that often lives in the memories of the people who ran and experienced the projects, the public is invited to bring related materials, ephemera, and stories of feminist artist-run projects to share during the symposium's workshop and throughout the duration of the exhibition.
Where the Future Came From is organized and curated by Meg Duguid, Director of Exhibitions for Columbia College Chicago's Department of Exhibitions, Performance, and Student Spaces (DEPS).
This event is free and open to the public. The venue is wheelchair accessible.
---