December 11, 2018, 5:30–7 p.m.
Women's Work at Hull-House and Beyond: The Feminist Agenda
Glass Curtain Gallery
1104 South Wabash Avenue, Chicago, Illinois 60605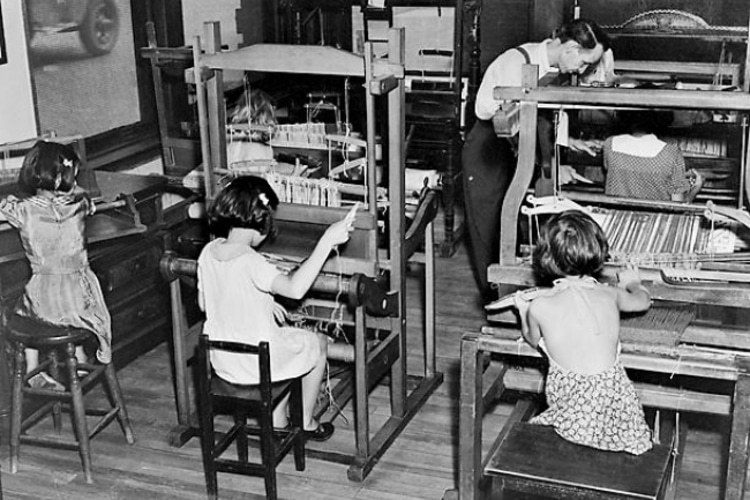 ---
Ellen Gates Starr and Jane Addams, cofounders of the Hull-House settlement on Chicago's West Side, believed in the power of women and art. Together, they constructed a social settlement in which traditional handicrafts and the domestic arts figured as part of an ambitious agenda to provide safe community spaces to women.
The Glass Curtain Gallery invites you to a special discussion between Melissa Potter (artist and scholar) and Jennifer Scott (Director of the Jane Addams Hull-House Museum) exploring the history of women-centered community building at Hull-House, the role of art as a powerful and transformational tool for change, and the impact of the settlement's arts programming.
This talk is presented in conjuction with the exhibitions Where the Future Came From at the Glass Curtain Gallery and Participatory Arts: Crafting Social Change at Hull-House at the Jane Addams Hull-House Museum.
This event is free and open to the public. This venue is wheelchair accessible.
---