March 24, 2019, 12–4 p.m.
Participatory Arts Chosen Family Day
Jane Addams Hull-House Museum
800 South Halsted Street, Chicago, Illinois 60607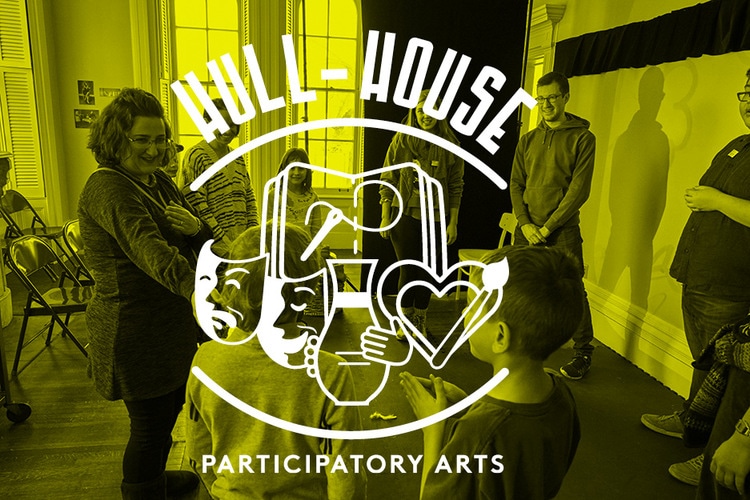 ---
Celebrate Women's History Month with your family and chosen family! In conjunction with Hull-House's current exhibition, Jane Addams Hull-House Museum will host an afternoon of participatory theater games, free tours and dance workshops designed to move you in new ways, led by artist and educator, Benji Hart.
12:00 -1:00 PM: Theater Games & Children's Reading Corner about Dance
1:00-2:00 PM: FREE Public Museum Tour
2:00-3:00 PM: Vogue 101: Move the Way You Move
Benji Hart will lead "Vogue 101: Move the Way You Move," a 1-hour voguing workshop. The workshop introduces the street dance style of vogue to participants, grounding the art form as a tool for resistance, queer liberation, body positivity and empowerment. Hart will teach a brief history of vogue and instruct participants to practice mixing its elements with motions from their daily lives and transform their own movement into an improvised dance phrase. Participants will come away from this workshop with an understanding of how voguing engages physical movement as a form of both personal empowerment and a vehicle for collective resistance. This workshop is available to all levels of experience and is wheelchair accessible. In order to ensure a safe space for expression and movement, space in this workshop is limited. All participants should be ready and commit to the full one hour.
3:00-4:00 PM More Theater Games & Children's Dance Stories!
Benji Hart is the author of Radical Faggot and their work was featured in places such as Salon Magazine, In These Times and Teen Vogue. In 2017, Hart performed their original solo piece Dancer As Insurgent—an exploration of vogue as a form of radical resistance—at Centro de Arte Dos de Mayo (CA2M) for the opening of the exhibition, Elements of Vogue.
REFRESHMENTS SERVED! No prior experience necessary. All backgrounds and abilities welcome! All attendees are expected to participate with their bodies, and not just with their eyes. No voyeurism allowed!
This event is free and open to the public. Workshops are located in Hull-House's historic Resident's Dining Hall that is wheelchair accessible. 
---