January 24, 2019, 5:30–7 p.m.
Fighting as Form: Building Community on the Lower West Side
Glass Curtain Gallery
1104 South Wabash Avenue, Chicago, Illinois 60605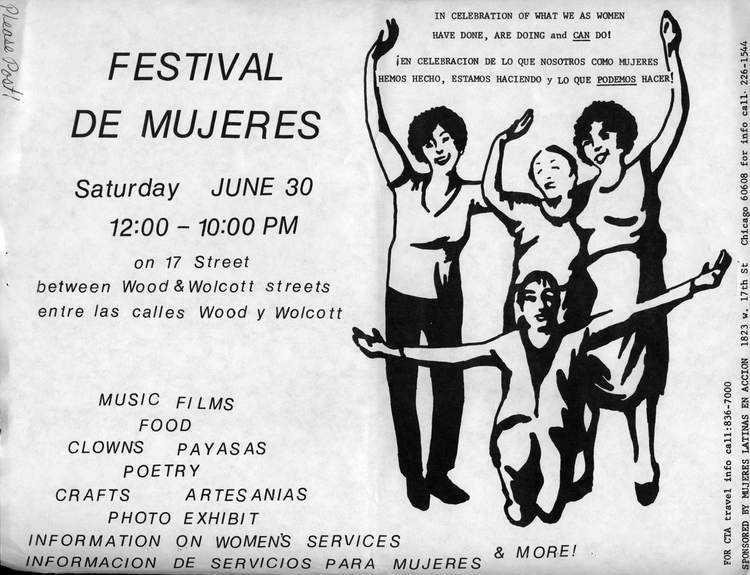 ---
On the lower west side of Chicago, the fight for civil rights by women of color laid the foundation for a strong creative community. Yet, the history of these female leaders remains largely unwritten. Nicole Marroquin, Associate Professor in the Department of Art Education at the School of the Art Institute of Chicago, leads a conversation about the key moments in Chicago's history of visual art, activism, documentary media, and community organizing from the mid-1960s to 1980 and their continued relevance to the present moment.
This program is offered in conjunction with the installation Where the Future Came From, on view at the Glass Curtain Gallery through February 15, 2019.
This event is free and open to the public. This venue is wheelchair accessible.
---